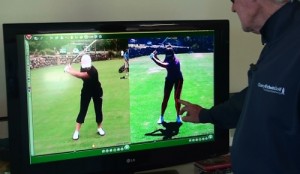 Developing a powerful and repeatable golf swing relies to a few basic fundamentals. To help you visualize these, all our coaches use video analysis. By recording your swing and showing you different profiles we can help you to understand the cause of motion and help you to identify and fix subtle flaws.
We also enlist the help of our Tour Pro's. By comparing your motion to theirs we can highlight differences and give you the skills to build an equally consistent and efficient golf swing. Gary's teaching is based on learning and practicing the correct form (Shape) of the body and wrists.
Our golf lessons are highly visual and easy to follow. This method has proven to be as effective for beginners as it is for elite players. We teach the same fundamentals to all our students.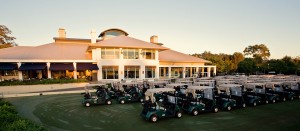 At our home Academy at the Glades Golf and Spa, we pride ourselves on offering three vital ingredients to create a quality golf tuition experience:
A simple and effective teaching method
Highly qualified instructors
An exclusive golf venue that offers the best all weather facilities, bent practice greens and quality grass hitting.
Developing a simple swing motion will allow you to realize your true golfing potential and thoroughly enjoy playing this great game for a lifetime.
Single and Packaged
Half Hour Lesson – $60
1 Hour Lesson – $110
5 Hour Lesson Pkg – $495
10 Hour Lesson Pkg – $950
Half-Day
9 Holes with Instructor at The Glades
2 hr Range Session
Short Game and Putting
Swing models and video summary $450
Exclusive 1-Day Package
3 hrs Tuition and Model Build
Short-Game and Putting
Transfer to Private Course
Lunch with Instructor
18 Holes on Course with Instructor (Private Course)
Swing models and video summary
12 month's Platinum Website Membership $750