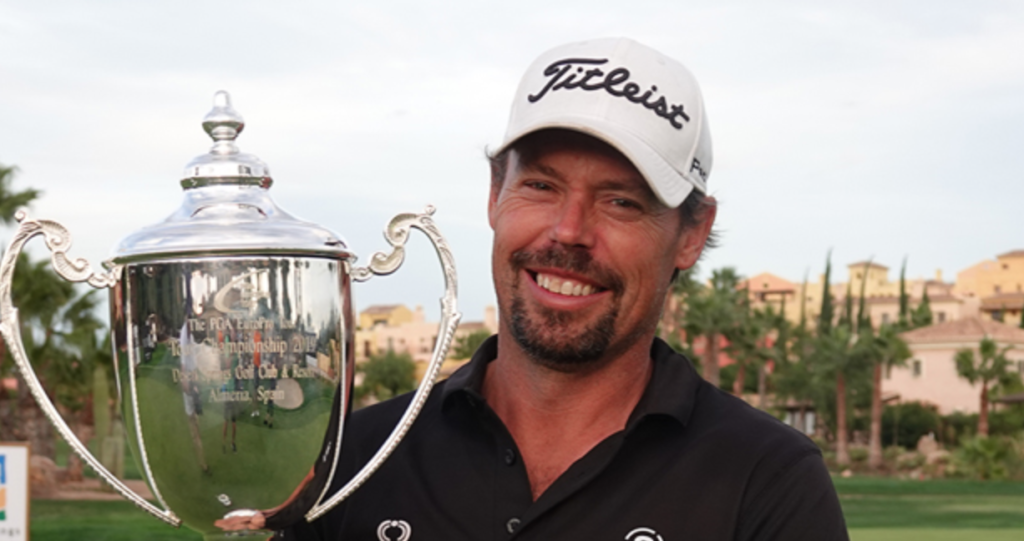 Mikael Lundberg has won the PGA EuroPro Tour Championships 2019 and the Order of Merit title in his first season on the Tour. He shot rounds of 64, 73 and 69 and won in a playoff. Mikael started back with Right Sided Golf Instructor Luke Ringrose earlier this season and went on win the next week at Donnington Grove.
We are just trying to get him back to his model, he has such great control of his trajectory and distance control again

Luke Ringrose
The OOM win guarantees him full a card on the Challenge Tour in 2020 and quite a few starts on the Main Tour.
"I have a slightly lower ball flight and I've always been very good in wind and it's not about hitting the best shots and not making mistakes where I am better instead of pulling off some fancy shots. I love the wind. I always hope it's going to be up as much as possible."
"Last year I had really big problems with my motivation but this year it came back and it helps, of course, winning the third event. I've enjoyed playing golf again and on this tour."
He will go on to compete at the next stage of European Tour Q School next week hoping to regain his full status.
Well Done Mikael!