Our passion is to assist golfers at all levels to be the best they can possibly be and to inspire them to enjoy a life-long love of the great game of golf. We aim to invest golf enthusiasts, coaches and anyone interested in improving their golf with an effective and easy-to-use resource directed at actually understanding what an effective golf swing is, and why it is effective.
What is our mark of distinction? Fault-detection. We empower you to understand your personal Swing Pattern and then show you exactly how to correct it.
Our swing technique is minimalist. Our core philosophy is that to fix bad motion in a golf swing one must first identify its cause or "origin".
We believe that anybody can learn to be a great golfer if they have a basic understanding of a few simple, interconnected concepts.
On this website we provide Video Tutorials and Drills that empower mastery of your own technique. Our 500+ videos supply everything you need to become an outstanding golfer or golf coach.
SO WHERE DO I START? 
If you can't attend one of our Golf Schools or Seminars, you can now learn The Right Sided Swing online at your own pace in our Members Area. The video tutorials in that Area is where your golf swing journey begins.
Understanding the lessons on Body Shape, Wrist Angles and the Direction of the Turn is the essence of building a simple, powerful and repeatable golf swing. We believe that anybody can become a great ball-striker if they understand the basic concepts explained and demonstrated in these lessons.
We welcome any comments or questions you may have, so feel free to email us.  Our coaching staff and I look forward to perhaps meeting you and taking your game to the next level in the not-too-distant future.

Gary Edwin
Membership Info
We have two levels of membership.Gold Membership will give you access to Lessons Step 1-5 and now includes Gary's introductory video The Right Sided Swing Explained. Over 70 videos in a step-by-step format that will give you the basics. Platinum Membership gives you complete access to the entire video vault from the last ten years, over 500 videos and some new extras, including the Tour Players Live Lesson vault, Members Forum and Live Lessons in Full HD.
As a Platinum Member you receive swing advice, we recommend specific lessons, and you have complete unrestricted access to ALL of our videos. New video is updated regularly in Platinum. This is the best way to learn The Right Sided Swing in your own time.
Our Instructors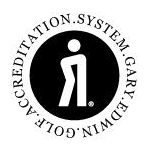 We have 70+ Qualified Instructors around the Globe that can help take your game to the next level. Our Qualified Instructors all complete out comprehensive GEGAS Training Program. Many of our Instructors have their own Academies and Golfers playing on various Professional Tours around the world. Find an Instructor near you
Exclusive Packages and Golf Schools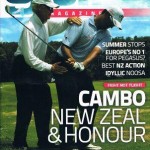 We offer programs for all levels of golfers. Learn more about our 1, 2 and 3-day package options, which include video analysis and on course lessons on the Gold Coast.