Our unique 3-Day Golf Schools enable Gary and the team to build you an improvement plan for the rest of your golfing life.
The Schools are based at The Glades Golf and Spa and include instruction for a maximum of 6 people. The Glades Golf Club boasts the reputation as one of Australia's most prestigious resort golf courses and is located on the Gold Coast.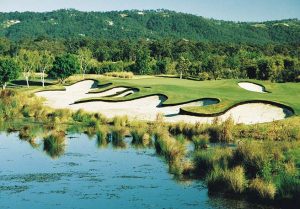 Designed by champion Australian golfing icon, Greg Norman, the course is typical of his trademark aggressive layouts offering golfers a challenging round of golf, visually stunning surrounds. Gary does the hard work on day one, analyzing your swing, building you a swing model and giving you the information that is key to improvement.
With a 1 to 2 Instructor-student ratio and the finest practice and training facilities, our 3-Day Program is the best way to learn the simple principles that all our players use to get power and consistency.
It is not all work, though. We encourage students to take their time on the course, with 18 holes planned each day, implementing the principles they have learnt with the help of our Instructors.
Limited Numbers – Enquire Today
Unfortunately we only have a limited number of these schools available in 2018-2019 so booking well in advance is the only way to secure your Golf School.
3-Day Golf Schools 2018
Download the 2018 Course Outline 3-Day Package cost: $1500 AUD
July 6-8               

Sold Out

July 20-21            

Sold Out

August 24-26        

Sold Out

September 21-23  

Sold Out

October 19-21       

Sold Out

November 9-11      

Sold Out

November 23-25  

Sold Out
Click here for recent Golf School Feedback
3-Day Golf Schools 2019
Download the 2019 Course Outline 3-Day Package cost: $1750 AUD