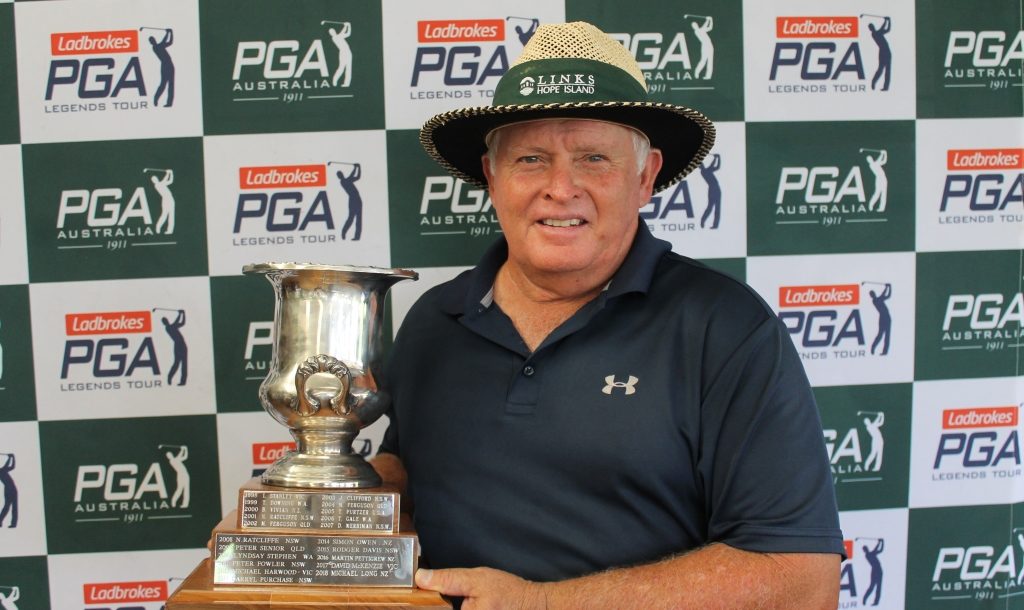 Peter Senior fired a 5-under-par 67 in the final round of the Australian PGA Seniors Championship at Richmond Golf Club and has won his first Australian Seniors Title. He birdied the last hole to beat Peter Fowler and Peter O'Malley by one shot. Peter Lonard also came close, finishing at 7-under-par, just 2 shots behind.
"I've been close on a couple of occasions and to win against the calibre of this field is amazing," Senior said.
Congratulations Pete!