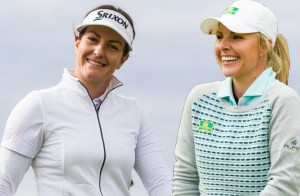 Rebecca Artis and Sarah Kemp will form the Australian team in the World Ladies Championship at Mission Hills Resort Dongguan in China this week.
The format is 72 holes of stroke play, including a team event for combined scores and an amateur competition.
This is her first time representing Australia as a professional and she is looking forward to the opportunity.
"It's always an honor to represent your country and to do so in a team event with a good mate in Kempy should be a lot of fun!"
Players compete for the US$700,000 prize fund and the top world-ranked two players from each country as of 1st January will compete for the team prize fund of US$100,000.