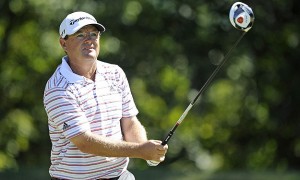 Gavin Coles will play the RSM Classic this week, the final full field PGA Tour event of 2015 is played at the Seaside Course at Sea Island Resort in Sea Island in Georgia. This will be his first tournament in 15 months. He started practicing last week and decided to drive up and Monday qualify for the event. He shot three-under-par and is now in the field.The event was known in the past as the McGladrey Classic.
Gavin has had a difficult time with some health problems and a hip injury that stopped him playing last year but has recovered and sounds like he is in a good place. He has been doing some teaching in his time away and is currently working with some very good players including including Jim Renner from the PGA Tour.
He likes the courses at Sea Island and will be teeing it up on Thurday with a new set of iron heads and a couple of simple swing thoughts. Nobody knows better than Gavin how one good week can transform your life in Golf. Good luck this week Colesy!