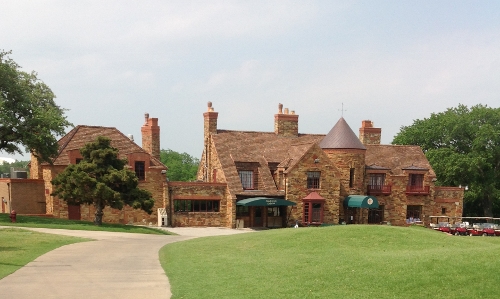 Over the past few years the numbers of GEGAS (Gary Edwin Golf Accreditation Scheme) instructors have steadily increased. We have golf coaches in many cities not only in Australia but the USA, UK, Canada, Germany and Asia. Gary tries to see these all as regularly as possible and in the past few years has conducted seminars or workshops in various locations when he travels to see his tour players.
Last Monday ten instructors and eleven students/ website members met for the day at Hawks Creek Golf Club near Fort Worth, Texas.  One of our long time GEGAS instructors, Brian Wilson, who coaches at the club arranged the venue and we appreciate the perfect Texas hospitality shown to us all.
Gary began the day with a few tales from the Tour and we then progressed to the range.  His emphasis for the day was as always the three basics of our system.  Gary maintains that all swing faults can be corrected by looking at radius, turn and shift.  Also discussed were shot shaping, divot patterns and ball flight.
All the instructors and their pupils hit shots and they explained their understanding of swing problems and the changes each was making.
It is great to see the development of a network of like minded passionate instructors sharing information.  Gary appreciates the long distances traveled by many and the willingness by both instructors and students to improve both their own skills and those of golfers of all handicap levels.
Gary will be at Lingfield Golf Club in the UK on August 1st and 2nd and looks forward to seeing a number of our European coaches on those days.