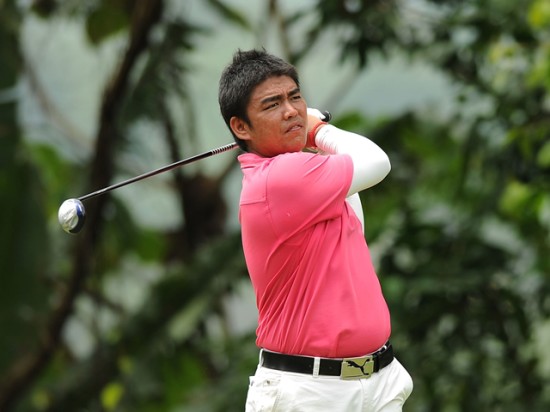 Kuala Lumpur: Local hope Iylia Jamil and Masaru Takahashi of Japan got off to flying starts with matching five-under-par 66s to share the opening round lead at the Professional Golf of Malaysia (PGM) MIDF KLGCC Masters on Thursday.
The leading duo fired six birdies against a lone bogey to hold a two-shot lead over Chinese Taipei's Lee Cho-chuan, Thailand's Pavit Tangkamolprasert and Niall Turner of Ireland at the RM200,000 (approximately US$65,000) Asian Development Tour (ADT) co-sanctioned event. Iylia, one of the young Malaysians coming through the ranks on the Professional Golf of Malaysia (PGM) Tour, credited hard work with his Right Sided coach Ayoub Oussar, for his solid performance.
"Everything went well today. It's a course that I'm very familiar with. You have to hit the ball onto the fairways to score. I've been working hard with my coach for the past few months and I'm glad to see improvements in my game," said Iylia.
"My game is getting better. I missed cuts in all five of the ADT events I played earlier this year. However, I managed to make cuts in my last three events on the ADT. I am confident that my game will continue to get better," he added.