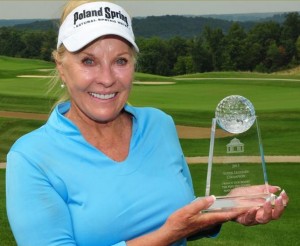 Jan Stephenson won the Super Legends Division at the Legends Championship, shooting even-par for the 36-hole championship on the difficult Pete Dye Course at French Lick. She finished the tournament eight shots ahead her nearest rival and 7th in the tournament proper with Laura Davies and Rosie Jones.
"Winning never gets old," said Stephenson. "This was a really special one."
Jan has been part of the Edwin family for almost 25 years, she has a true love for the game and is an absolute legend! Well Done Jan.
4 Things you may not know about Jan Stephenson