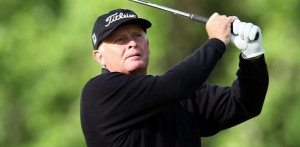 Peter Senior just shot 11-under-par in the opening round of the NSW Senior Open at Thurgoona Country Club Resort. Senior only missed one green and made one bogey in an otherwise flawless round of golf.
" It is always nice to play a round where you never miss a shot" said Senior
He has been working hard on his swing in the lead up to the Australian Open in November.
Senior currently leads the field by 9 shots. Nice Playing Pete!