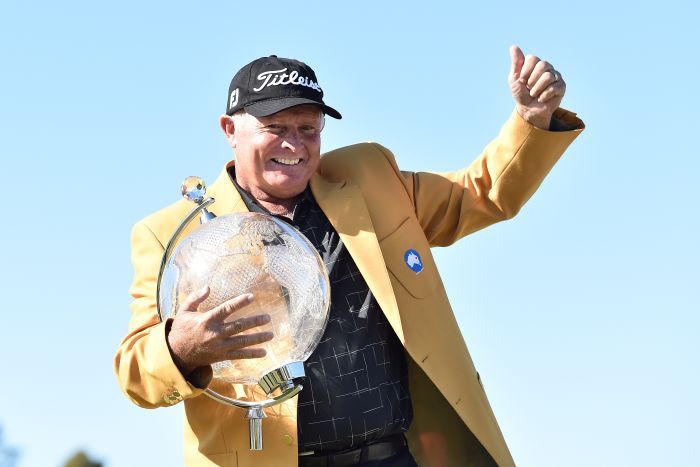 Peter Senior added a third gold jacket to his wardrobe, 20 years after he won his second. He became the oldest winner of the Australian Masters at 56 years of age.
"Every hole on the back nine everyone was cheering me, even my bad shots. It was great.
"I haven't had that sort of following for a very long time. It encouraged me. When I looked up on 14 and saw I was in front, it gave me a bit of a boost. It's just amazing.
"Golf is a funny game. I'm really happy to be the winner."
"To win this tournament, the Aussie Open a few years ago and the PGA a couple of years before that, all of them over 50 years of age, I think that's a big thing for me."
Congratulations Pete on another great win!
 Click here to hear Gary's comments on ABC Grandstand during his round.