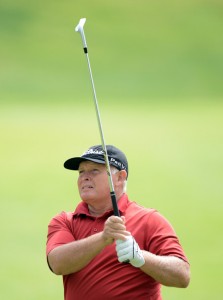 Peter Senior carded a 65 in the final round of the Bargara Ladbrokes Legends Pro-am for 10-under-par total and another win on the Legends Tour.
Seniors round included six birdies and an eagle with only one blemish a bogey on the strong par 4 ninth.
"I really enjoy coming to Bargara, the course really suits my game and the condition of the course was outstanding especially given the dry conditions in this part of the State," Senior said.
"It's a fantastic tournament too, full credit to the organizers, they've done a really good job."
Peter also won the event last year.