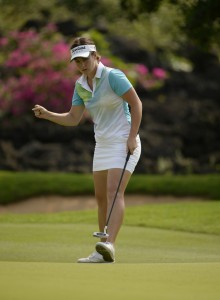 Rebecca Artis fired a three-under-par 69 in the second round of the Buick Championship in Shanghai and moved up into a tie for 6th. Conditions were tougher than the first round and scores were generally higher due to winds of 15-20 miles per hour throughout the day.
" I hit driver much better today and putted well too, so many really good putts and I had quite a few lip outs." Said Artis
The weekend rounds will be televised live on Youtube.