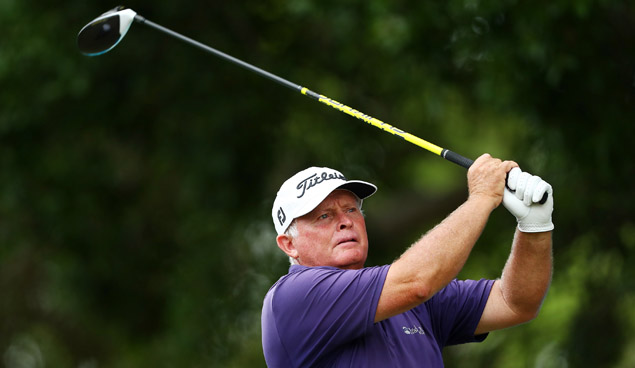 Peter Senior is in good form and will play in the Mercedes Benz Shootout this weekend at the Pines Golf Course at Sanctuary Cove.
He is coming of a couple of wins on the Ladbrokes Senior Tour this month. He won at Yeppoon with a final round 65 and tied for 1st last week at Hervey Bay.
The Shootout forms part of the Ladbrokes PGA Pro-Am Series as a Non Order of Merit event for prizemoney of $50,000.
The event will comprise of a limited 19 professionals in the field.
All 19 professionals will tee off and at the conclusion of each hole played 1 professional will be eliminated; eventually resulting in the final professional on the 18th green who will be crowned the Shootout Champion.