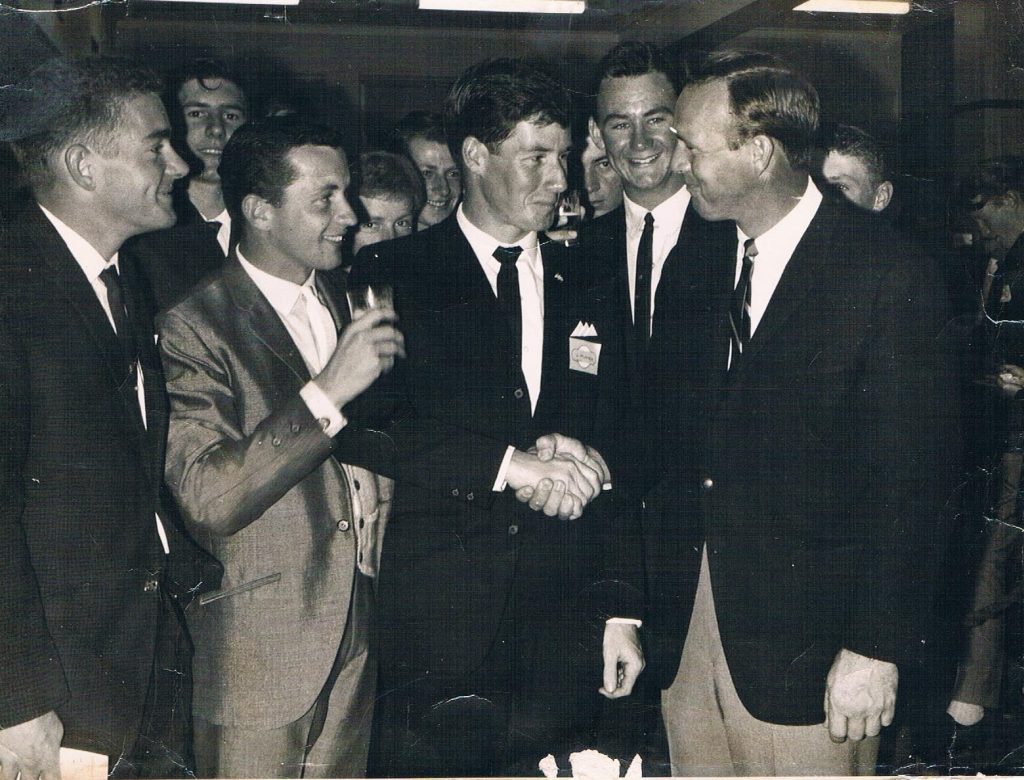 I first met Arnold Palmer sometime in the early 1960's and because my name was Gary Player at the time, it created a lot of interest. My fondest memories of him were his amazing athleticism and the size of his hands. I can remember asking him a question about his swing just before this photo was taken and I still remember clearly what he said back to me.
" Everybody is trying to swing like you, teaching square to square. Your left wrist is bowed at the top and everybody thinks that is square, do you really want it like that? "
"You are cheekier than the other Gary Player" he replied.
"God dammit, every time they take a picture of me and my left wrist is bowed I'm hooking it! I want it to be flat!"
His advice really helped with my teaching at the time and I will always be grateful that he took the time to answer my questions.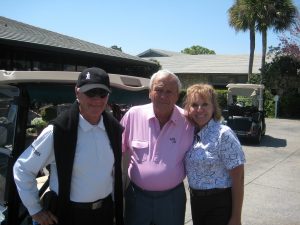 He was the true meaning of the word 'legend'.